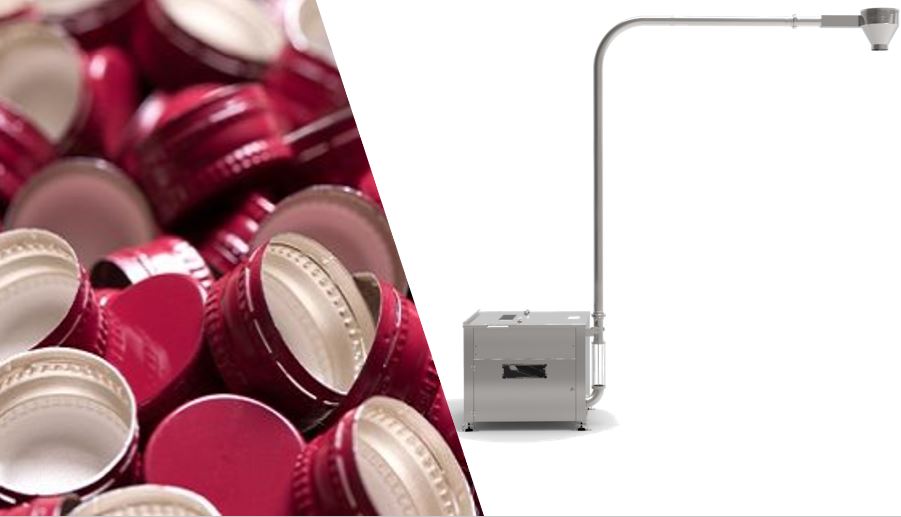 Can I use a pneumatic feeder to transport aluminium caps?
What problems could I have?
These are some of the questions that our customers ask us every day.
When you think about the layout of a line, the elevator is inserted as the last element and you don't always take into account the space it can occupy.
In the absence of space the elevator can be placed in an area even far away from the filling area but how do we get to the capper?
With a series of conveyor belts, this yes, but how do we support them if there are other machines in between?
With simple piping to bring the caps to their destination would certainly be more comfortable.
Without taking up a lot of space and without the need for special supports for fixing, leaving our fitter the possibility to change the route on site.
All very nice but … can we always use this solution?
In this video we tell our experience.