In fashion industry accessories are essential for everyone's look.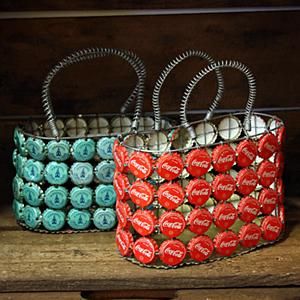 With the right accessory everything gets more beautiful and charming.
Every accessory is a very important detail to complete the stylist's work, to convey character and personality to the one who wears it.
Only someone who exactly knows your needs can give the right value to an accessory which is apparently useless, making it something unique and essential.
"Why should I consider the Caps Feeder an essential element of a bottling line?"
This is what we have been asked by some new clients during a meeting we had on the optimization their industrial process.
Before answering this question, we would like to explain you what a Caps Feeder exactly is and what is it for.
Let's start with a simple bottle of water… Have you ever wondered…
"Where does this bottle come from?"
In fact, the manufacturing process is very complex, but it can be summarized in these five steps:
Step 1 => we have an empty bottle
Step 2 => the bottle gets filled up with the product
Step 3 => then we have the cap
Step 4 => the cap is put on the filled bottle
Step 5 => the bottle gets labelled and packaged
The Caps Feeder is included in the Step 3 of a bottling line. It is intended to provide the caps to the machine that has the task of corking the bottles during Step 4.
So, the Caps Feeder is the machinery which takes to transport the caps from a loading dock A, generally on the bottom, to a point of discharge B, on the top.
Could all this be done manually by a single operator?
Of course it could, but only for small-scale bottle productions. Now we explain you why.
To stand the speed of bottling, the operator should do the following things:
Take the box full of caps
Climb up a ladder to reach the loading dock
Pour the caps into the orienter
Climb down the ladder to take a new box full of caps and restart the entire process from the first step
On one hand, this way of working reduces the speed of execution, but on the other hand could cause a very serious problem: the operator should fall off the ladder.
This is why a Caps Feeder might help you avoid the following four problems:
Days of injury
Productive hours lost
Mistakes on time management
Extra costs for replacement staff
The Caps Feeder has the task of automating the caps loading process on bottling lines that reach high speeds of execution.
If you want to explore which hidden Problems and Costs lie behind a possible wrong choice of your Feeder, download our FREE HANDBOOK:
"The 5 most frequent PROBLEMS you could have with a TAPS HEIGHER"