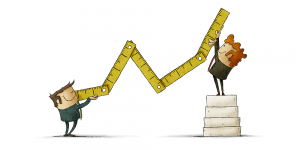 If you read our Free Handbook to choose the right industrial caps feeder, you might have noticed that the last point is about the possibility to change the height of a feeder when you are in a building site.
When we talk about a feeder's height, what do we mean technically?
In this article we talk about the discharge height, that is the specific height where the feeder discharges on another machinery.
This is an issue that, at an early stage, you absolutely have to consider for a very important reason.